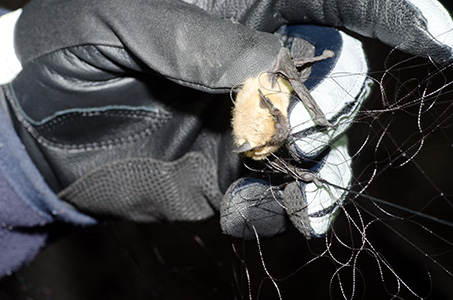 Are there an abundance of bats hanging around your property? Have you discovered a nest tucked away out of sight? Whether you're afraid of bats or not, it's important not to let them stick around on your property—they could cause all sorts of problems if left unchecked. Get bat abatement now!
At the first sign these winged visitors are nesting nearby, call Martin Brothers Bat-Proofing for bat removal and bat prevention in Kirksville, MO. We'll deploy a humane solution that gets bats out of your home or business and keeps them from coming back.
Bat Removal

To humanely handle bat control and bat abatement, we actually let them remove themselves! By applying a one-way excluder on any holes the bat goes through, we give bats the chance to leave the building without being harmed, without being able to get back in.

We always strive not to harm any bats if we don't have to. Bats are important; they help with mosquito control, pollination of flowers and spreading of seeds. But, although bats play a vital role in our environment, you don't want them in your home or business. We'll provide you with safe and humane bat removal in Kirksville, Adair County, Brashear, and Millard, MO.

Bat Prevention

If bats are infesting your home or commercial property and causing damage, rely on our expertise for bat prevention in Kirksville, MO. We'll seal up holes and other entrances throughout the building, from top to bottom—then, we'll come back at a later scheduled date to double-check everything. We can also advise you on deterrents for keeping bats away, such as working to improve pest control efforts to minimize food supply.
Say Goodbye to Bats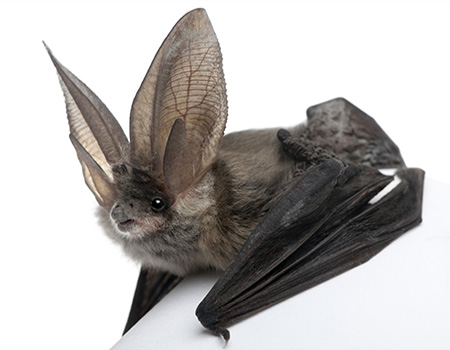 Bats can quickly become a nuisance on your property if they're not controlled and removed. Instead of calling for bat control in Kirksville, MO, make sure you're calling the bat experts at Martin Brothers Bat-Proofing!
We'll put our specialized knowledge to work for you, to humanely remove bats from your property and keep them from coming back.
Contact us today at 660-216-0178 to get started on bat abatement.