Bat-Proofing in Kirksville, MO
Martin Brothers Bat-Proofing has specialized in commercial and residential bat-proofing since 1999. We're adept at identifying and humanely removing bats on your property, preventing them from returning and re-nesting. We serve residential and light commercial properties.
Let us provide you with a written estimate on critter control and wild animal removal in Kirksville, MO today!
Safe and Humane Wild Animal Removal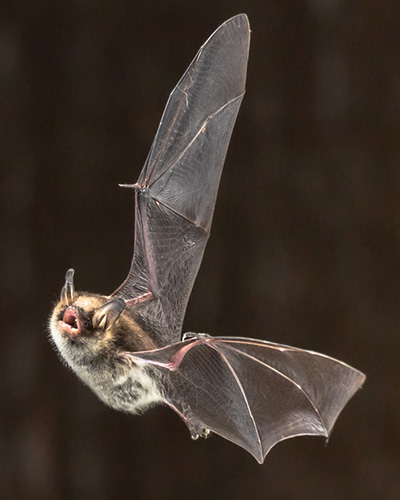 Some people are terrified of bats; others aren't bothered by them. No matter what end of the spectrum you fall on, it's important not to let bats congregate on your property. A nest of bats can quickly cause all sorts of problems—everything from transmitting diseases to problems with excrement and more. Martin Brothers Bat-Proofing is standing by, ready to provide you with solutions when it comes to dealing with bats on your property—including humane removal and critter control in Kirksville, Adair County, Brashear, and Millard, MO. We use specialized expertise to figure out where bats are coming and going, what the extent of your infestation is and how to resolve it, preventing bats from coming back.
Our methods for bat abatement in Kirksville, MO are 100% humane! We use one-way exit/entry devices that allow bats to safely leave the nest in your building, without being able to get back in. We thoroughly survey the property and install these devices wherever there's bat activity, resolving your problem quickly and safely in just a short time. We can also advise on other prevention methods, such as keeping the insect population low. Our goal is to keep bats out, while also ensuring they're still able to be a benefit to the local ecosystem! Let us help you find the best residential or commercial bat-proofing solution to your bat problem today!
Our wild animal removal and prevention services extend to residential and light commercial properties, with abilities tailored around your specific building.
We deploy humane critter control solutions—namely, a one-way exit device that allows them to leave a nest, but not re-enter it.
Our residential and commercial bat-proofing company is family-owned and -operated, providing you with honest and reliable service.
We offer written estimates on all of our services and free follow-up inspections to make sure our efforts have resulted in a bat-free property.
We're bat experts, focusing exclusively on these critters to make sure any infestation is handled properly and humanely. We've got more than 15 years of experience!
Bats Begone!
Bats don't have to be unwelcome guests on your property. Contact our experts today to learn more about how we can safely and humanely evict them and keep them away. Proudly offing commercial and residential bat-proofing services in the following areas near Kirksville, MO.
Kirksville, MO
Greentop, MO
Queen City, MO
Lancaster, MO
Quincy, IL
Corydon, IA
Promise City, IA
Centerville, IA
Albia, IA
Fort Madison, IA
Montrose, IA
Keokuk, IA
Canton, IA